The architecture of applications built on the platform typically includes the following elements: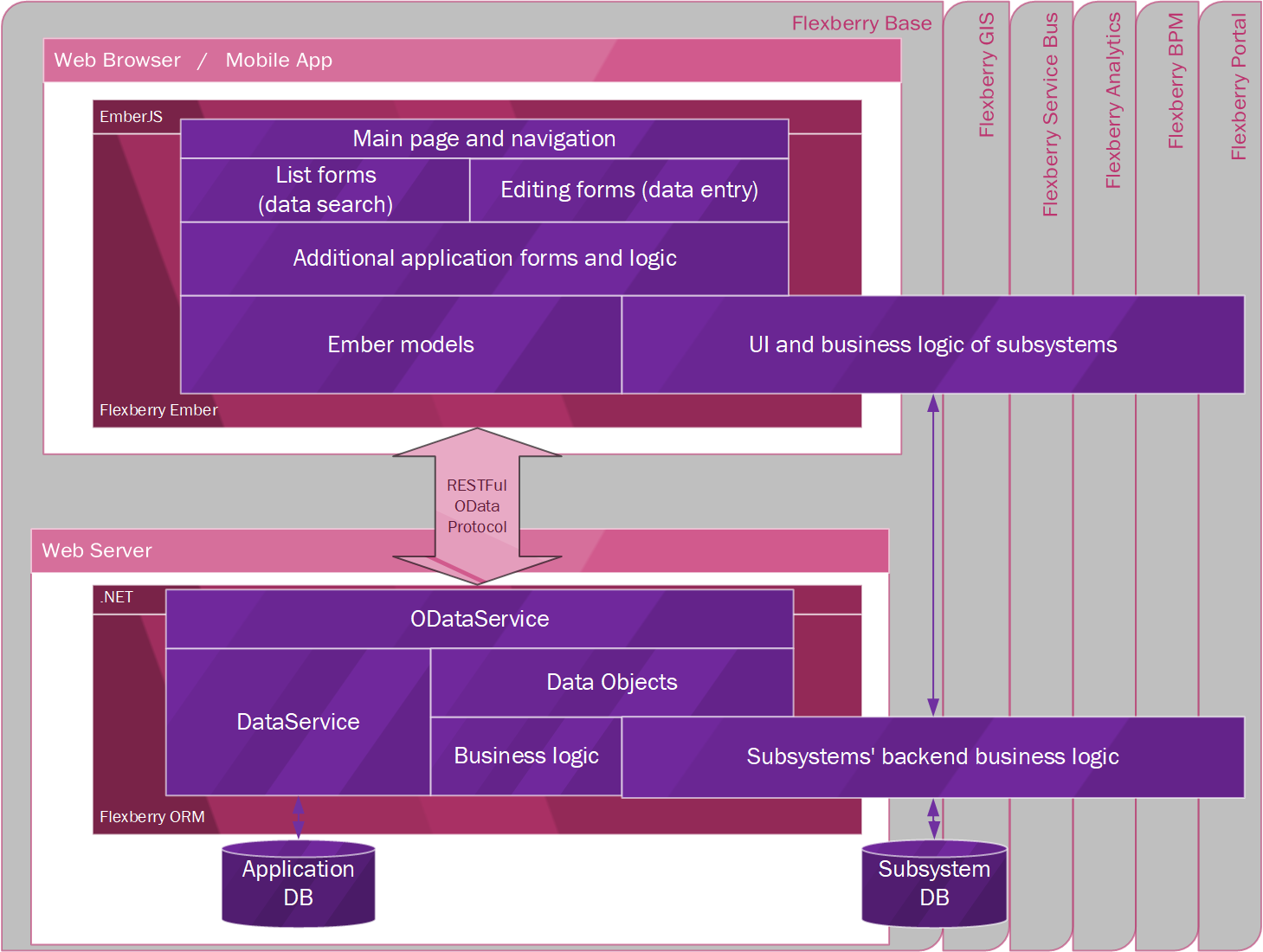 Why Microsoft .NET / Mono have been chosen?
Microsoft .NET and Mono – are the honest OpenSource, C# – programming language is ECMA, ISO standard
Cross-platform
Widespread language, well-developed ecosystem
Why OData has been chosen?
Client-server communication protocol describes both data structure and sampling setup in the best way
It is used as the protocol in such products as SAP, 1C
OData, unlike GraphQL, was originally conceived as a protocol for enterprise applications
Why EmberJS has been chosen?
Designed for complex multi-functional web applications
The most popular Open Source framework isn't managed by any corporation
There is full MVC "out of the box" unlike React or Vue
Cross-platform
System software


DB

Microsoft SQL Server
Postgre SQL
Oracle DB
MongoDB
…

Client software


Modern browser
Mobile device
Additional features
Another look at the application architecture.